Tips to Beat the Summer Heat in the UK
Everyone in the UK looks forward to summer, even though we seem to get less and less sun each year. The reason we have such changeable weather is because of a constant battle between warm tropical air coming from the south and cold polar air coming from the north. As the two types of air fight for control over the mid-latitudes, you get this contrasting and changeable weather the UK is so well known for.
So basically, depending on which way the wind blows in the summer months, it means that we could be hit with wet & windy conditions, a scorching heatwave, or any combination of both. Sometimes snow. Yes, really. It has happened.
Our weather is one of the reasons it's fun to live in the UK – you never know what's around the corner! The frustrating part of that is that it sometimes makes it difficult to plan events, especially outdoor events.
And, of course, it gives us something to talk about every day! "What do you think the weather will be like today?" … "Will it rain?" … "I hope it's sunny this weekend, I'm going to a festival …"
Relaxing in the sun gives us all a bit of dopamine, what is better than sitting outside with a cold drink, headphones in, and reading a book in the sun? Nothing!  
However, the summer heat in the UK can get the best of us all, as it is something we are not used to, and our houses are not designed for. In fact, houses in the UK are typically designed to keep the heat in for cold winters, so when it gets to summer, we end up feeling like we are in a greenhouse. 
We have put together our top 8 tips, so you are prepared for the UKs summer heat.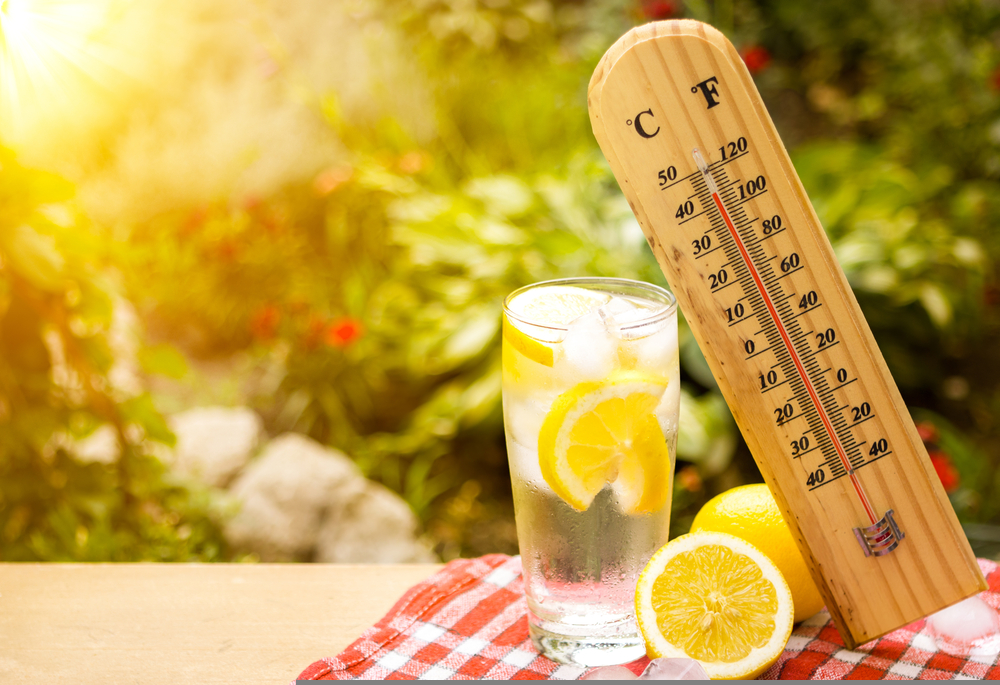 1. Drink plenty of water or soft drinks
Everybody loves the sunshine, but you need to ensure you enjoy it safely. Make sure when you are out and about in the heat that you drink plenty of water to reduce dehydration and heat exhaustion.  
Alcohol in the sun – Whilst most people crack open a cold can of beer when it is hot, try to limit the amount of alcohol you drink when it is scorching outside.

 

Take a break between drinks – If you are going to be drinking a lot of alcohol, then have soft drinks or even an ice lolly in between your bevvies. 

 
Alcohol dehydrates the body, and your body temperature will begin to rise faster than normal, so combined with hot temperatures from the sun outside, it can be a recipe for disaster if you are not careful.  
There is nothing wrong with enjoying yourself in summertime and drinking in moderation is fine, just try not to overdo it in high temperatures.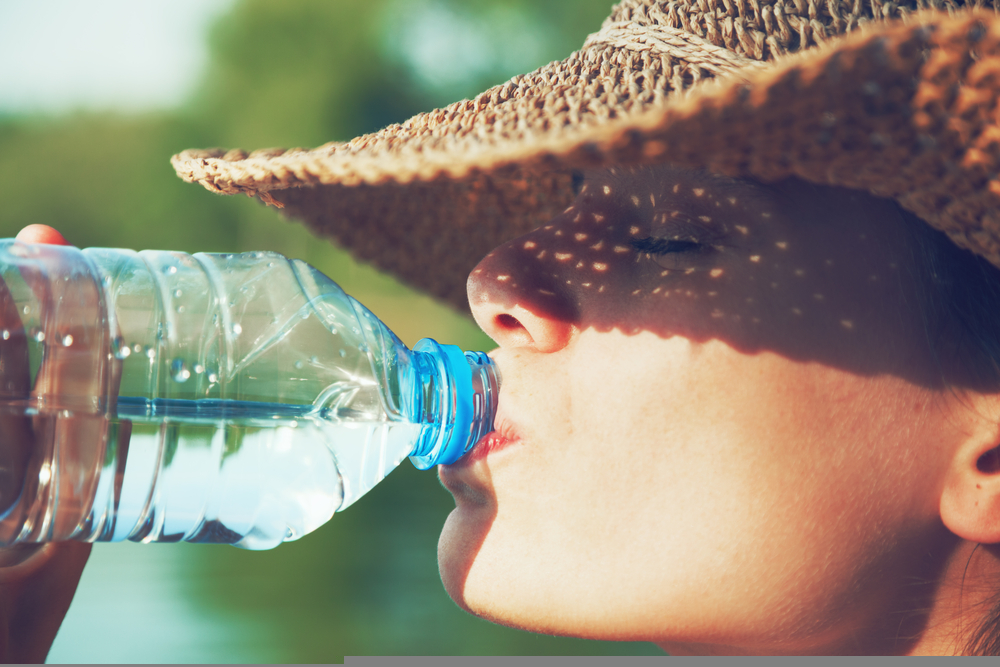 2. Wear sunscreen and SPF (Sun Protection Factor)
Ensuring you protect your skin in the hot weather is another important tip to follow. It is obvious that you need to be applying sunscreen in the summer, but what most people do not realise is that you need to be wearing it even when it's cloudy and the sun is not shining. This is because the UV rays and still present and can still be high, which can cause skin damage. 
Wear sunscreen wherever you are – You do not have to be sunbathing or outside for that matter to be vulnerable to effects from the sun, UVA rays can also penetrate glass and windows – so if you are working in the office, remember to apply sunscreen or you might get burnt!

 
Sunburn effects – Sunburns are super painful and can make you feel nauseous or tired especially if you have been outside lying in the sun all afternoon. 

 

Apply frequently – You should be re-applying sun cream at regular times throughout the day and if you live with vulnerable people or children, ensure you are applying suntan lotion frequently to them too. 

 

Wear an appropriate factor of suntan lotion – You can look at label on the bottle which shows the SPF (sun protection factor) number. The SPF number tells you how long you can stay in the sun without getting sunburnt, for example with SPF 30 it would take you 30 times longer compared to if you were not wearing any protection.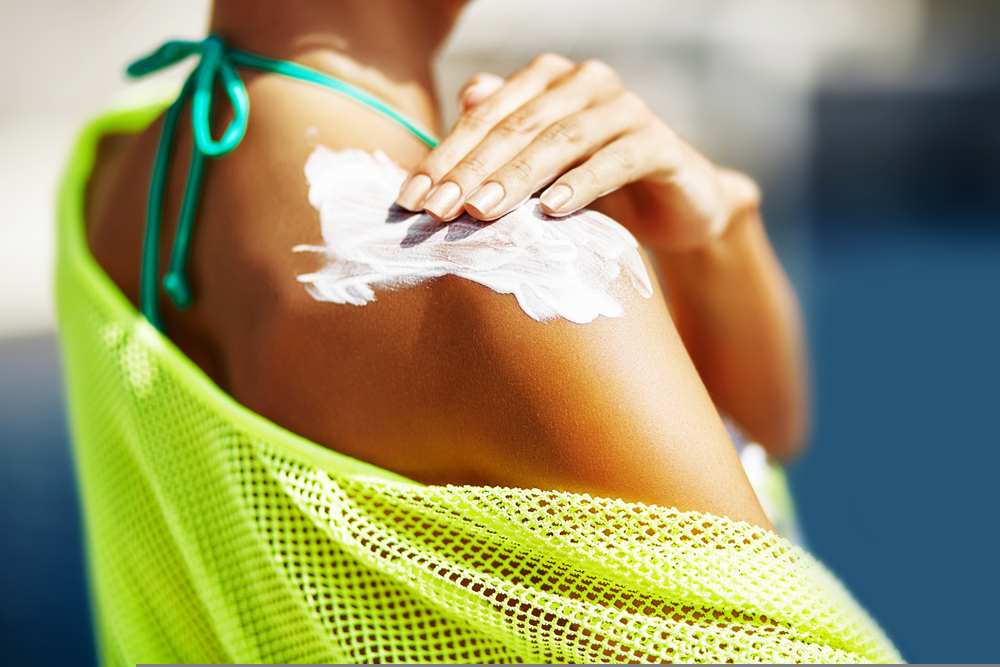 3. Keeping cool at night
Although, night-time in the summer typically tends to be cooler (in the UK anyway) it can still be an absolute nightmare to try and sleep when you feel too hot. Not only this, but it can also cause your body to overheat.  
Prepare for the heat indoors – Check the weather app for your local area and if you know it is going to be hot soon then make sure you have prepared such as getting your fans down from the loft to have cool air circulating around the house. 

 

Bedding – You can also prepare for the heat and humidity at bedtime, by swapping your bedding to a cooler option such as getting a lightweight sheet and blanket rather than a full duvet. Waking up sweating trying to rip all the excess layers off you isn't great.

 

Clothing – Sleeping with long pyjamas when the temperatures are high is not ideal. Instead, wear shorts and a t-shirt or anything you are going to be more comfortable in so you can stay cool. 

 

Having a cold bath or shower – Doing this before you go to bed will also help you have a relaxed night sleep in the summer heat. If you do not fancy this, get some ice packs to put under your pillow.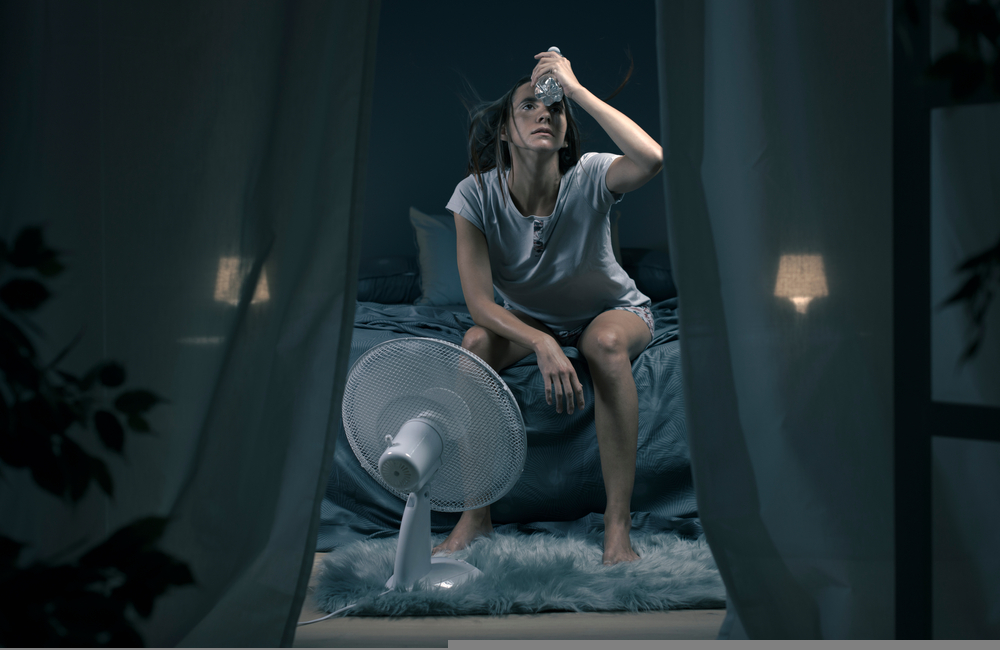 4. Tips for water safety
Drowning accidents tend to be especially high in the summer months, due to people going into open water to cool down. Accidents in the water can happen in a variety of settings, from open water areas such as the sea and rivers, to public pools and paddling pools. If you know you are going to be swimming a lot this summer, then remember to follow our safety tips. 
There are measures you can take to stay safe whilst in the water, these include: 
Do not swim alone – If you are going to be going swimming wherever it may be, do not swim alone if it isn't in a public swimming bath with a lifeguard. Go swimming with friends or family, so there is someone there to assist just in-case. 

 
Keep an eye on others – Children or vulnerable people should never be left alone swimming even if it is just a hot tub or small paddling pool. Drowning can happen anywhere! This also applies to dogs too, do not let them out of your sight in open water.

 

Do not show off – When you are going swimming, do not try and show off to your friends such as jumping from high bridges into rivers or drinking alcohol whilst swimming as doing either can lead to accidents.

 

Water is colder than it looks – You might think the water will be warmer in high temperatures but jumping in or swimming in freezing water can affect your ability to swim. 

 

Know your ability – Whether you are a weak swimmer who cannot swim far or a strong swimmer who is able to swim for extended periods, anyone can get caught by the changing water tides whether it is in the sea or a river. Check local safety advice and tide times.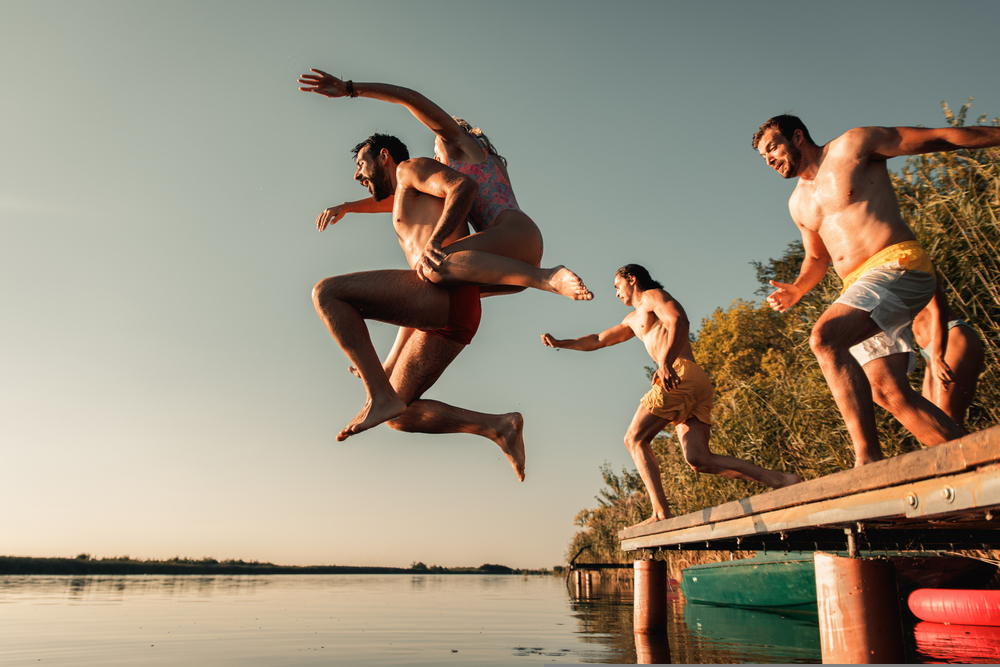 5. Car safety in the heat
If you are going to be doing a lot of driving when it is hot, such as driving to work or going on trips away, then there are ways to ensure car safety. 
Remember to pack refreshments – Make sure you bring a bottle of water or a few if you are going on long journeys as cars can get extremely hot. You do not want to be dehydrated and in need of a drink whilst you are on the motorway, it will be distracting and dangerous.

 

Check your cars AC system is working – Having your air conditioning on is a life saver whilst driving as having the windows down does not always help you stay cool, especially if there is no breeze. Make sure your car temperature is not too warm, you do not want to be getting drowsy whilst driving.

 

You should also ensure you do not leave children or pets in hot vehicles whilst shooting into the shop, even if you put the windows down and the AC on.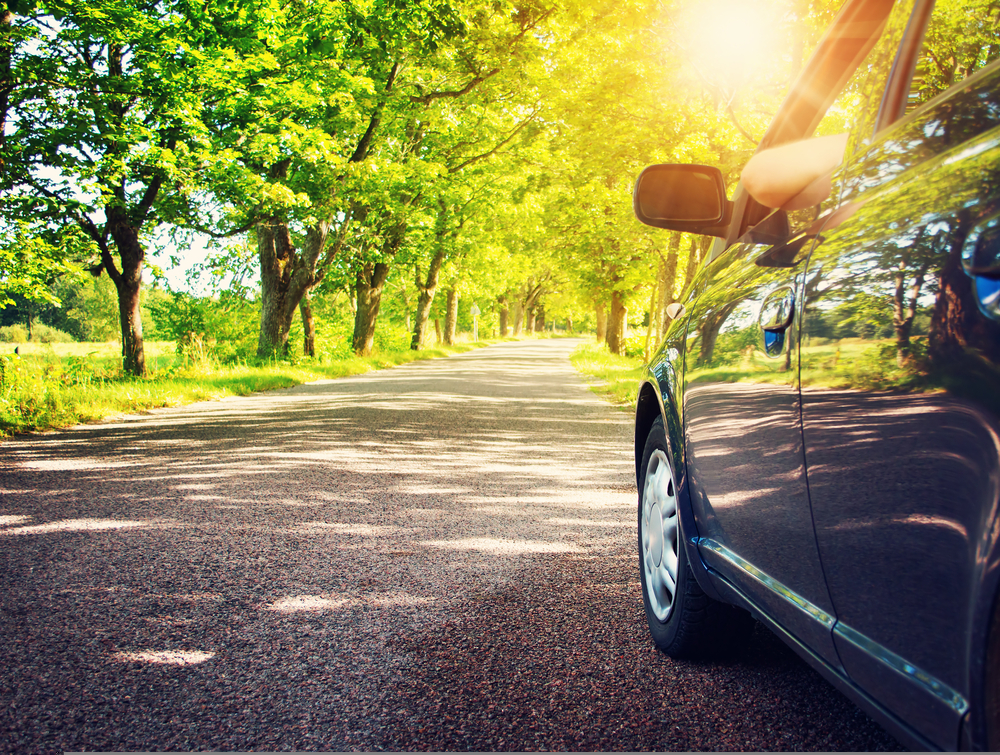 6. Exercising in the heat
Everyone loves being active in summer, from going on bike rides to running to long walks exploring new places across the UK. However, exercising in the summer heat can be dangerous if you are not careful. 
Time of day – Try to avoid or at least reduce exercising from 11am to 3pm as it tends to be the hottest time of day. If you are going to be working out or doing lots of walking about, then try to do this in the morning when the weather is cooler. 

 

Clothing – Wear loose clothing to help stay cool if you are going to be exercising in the warm weather, swap those gym leggings for cycle shorts. Also think about what colour clothing you are going to wear, black clothes transmit heat to the skin!

 
Water – We spoke about this earlier and it is even more necessary when you are exercising as your body is going to be sweating a lot more. 

 

Exercise in the shade – If you are planning to stay fit and must get those steps in, try to do it in the shade where the sunshine is less prominent.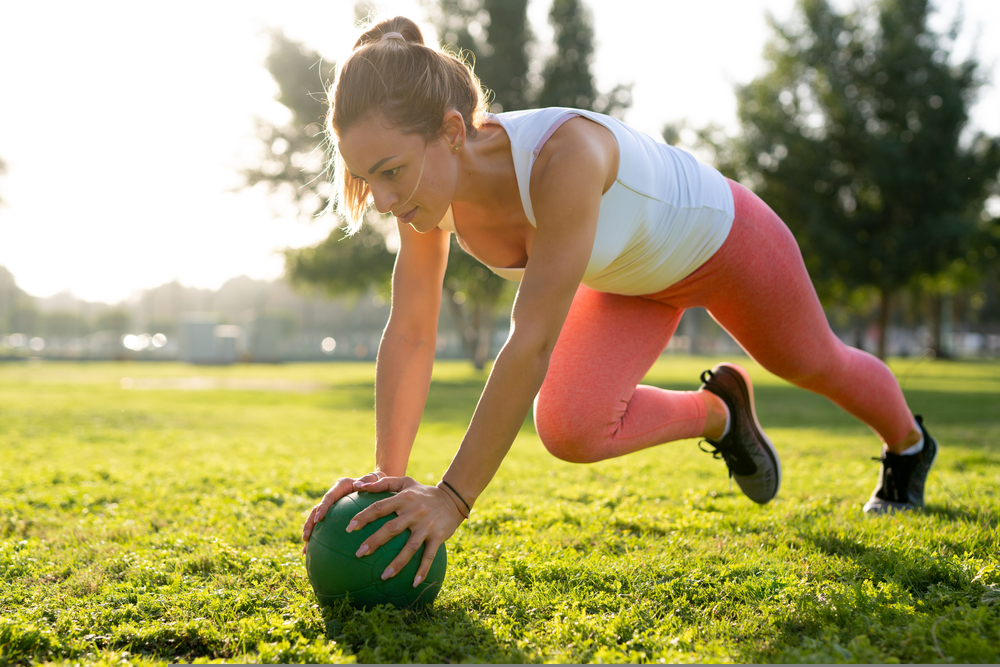 7. Eating in the heat
In the summertime our appetite can be affected, especially when we are feeling too hot. This is because our bodies try to cool down our internal temperature stopping functions such as the digestion of food as it can warm up the body. However, you should still try to eat as normal as possible.  
If it is too hot to cook – The last thing you want to be doing is standing in the kitchen cooking with a hot oven or stove when its boiling. Rather than ordering a takeaway, why not make a quick and easy such as nachos or a fruit and cheese board for tea? 

 
BBQs – Barbecuing is extremely popular in summer, and we absolutely love a good burger! Just be careful if you are going to be using the BBQ in summer, never leave it unattended and only move it when it is cold. Also, if you are using a throw away BBQ then ensure you dispose of it properly as these can cause damage or fires.

 
8. Enjoy yourself!
Summer tends to be a lot of people's favourite month of the year (Its ours) and although we have mentioned quite a few ways to beat the heat, you should also the enjoy the warm weather! Take some to enjoy yourself in the sunny weather, here is some ways you can keep busy: 
 Read a new book – If you are like us and get bored of falling asleep sunbathing, then get your head into a new story whilst sitting on a sunny beach or in your back garden. You could even sit and read our blogs whilst relaxing if you want to!

 
Unplug – Disconnect that TV and computer, not only does having devices plugged in generate loads of heat but it also stops you enjoying the finer things in life. Make plans with friends or family instead and make the most of the hot weather – it does not last long!

 

Start a new hobby – If you are lucky enough to have a long summer break from uni or college, or you have booked in loads of annual leave, then why not spend your time learning something new! We do not mean you have to take up knitting, you could go and experience new things like water sports or go on a road trip round England.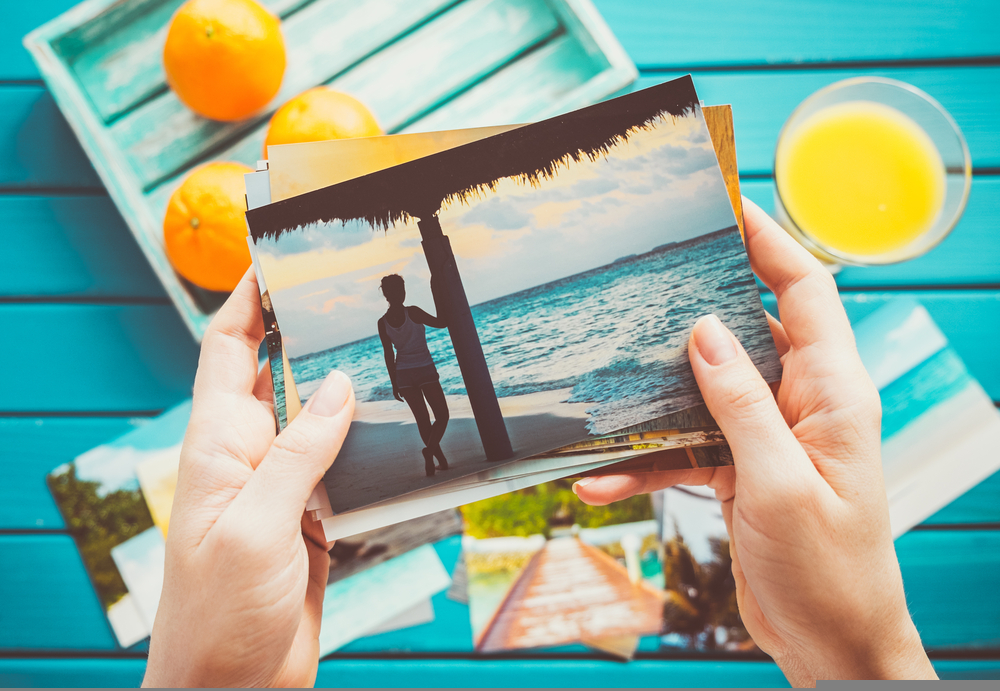 In summary, we hope you enjoy the summer weather and make great memories with friends and family whilst its sunny. Just remember to follow our guide to stay safe and comfortable in the summer heat! 
Enjoy the summer weather at our student accommodations that offer short term stays, you can book for just a few nights or stay for the whole summer. We have a variety of properties available across the country in great city locations. So, if you are planning a summer trip across the UK, why not stay with us?